Why wait to get your business on the right track when you can do it now with Bradleys!
We are Bradleys Accountants — an established firm of Certified Chartered Accountants in Welling, Kent, that primarily serves startups, SMEs and CIS contractors with a range of professional accountancy services.
Our history, spanning more than 23 years, has taught us a valuable lesson: every client has unique requirements that need to be thoroughly assessed before delivering them a bespoke solution.
We aim to provide the best accountancy and business advice to customers across London and further afield!
Business
built with
hard work
We've built Bradleys with a lot of hard work and determination, and we are ready to help you to build your business.
No matter your size, our team behind the scenes means we can provide you with the accountancy services of a much bigger organisation.
We are proud of our heritage and our ability to continually stay updated with the UK's ever-changing accounting, taxation, and business practices.
Our regular blogs, newsletters, tax reports, and business guides are designed to provide you with the information you require to drive your business forward and ensure compliance at all times.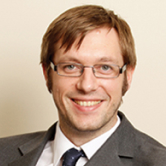 Alan has worked in the accountancy industry since 2005 and as a Practice Manager since 2013.
He has broad accountancy knowledge and uses his experience to ensure clients receive the best possible service to maximise their wealth and profitability by managing their taxation exposure.
Over the years, Alan has provided accountancy services to a range of industries but has a particular specialism in the automotive, marine, nursery, and charitable sectors and tax advice in the construction industry. He is well placed to provide practical advice and assistance to both companies and individuals.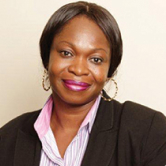 AAT Part-Qualified — Client Manager
Jean-Marie joined Bradleys way back in 1998 for her very first tax season.
Her role has rather developed since then, and boy has it grown as our practice has grown. Jean-Marie is now our very own 'Queen of Payroll.'
That doesn't mean she doesn't also work on a daily basis with our clients, gathering their information and helping with their regular accounting needs. Her speciality lies with our CIS contractor clients. She provides a range of other accounting services and delivers a very efficient tax return service.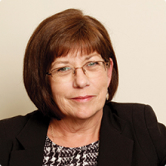 Rosie became a part of the Bradleys family in 2013.
Hugely experienced from her time in a range of administrative roles, Rosie is the go-to person in the team for information and ensures the Bradleys' machine keeps running smoothly.
Her varied tasks include providing administrative and operational support to the practice manager and staff members. But you will also find her proofreading and processing the firm's correspondence and assisting the tax department with scanning and filing.
If you want to know where something is, ask Rosie.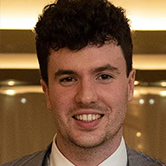 Dexter joined Bradleys in 2017 after studying for his AAT and has built up a wealth of experience and knowledge by working with our fantastic clients.
He has a range of responsibilities and particularly looks after the production of accounts for small businesses and took over much of the Self Assessment tax returns from Jean-Marie.
He is developing a specialism around VAT returns and has slowly moved to a more client-facing role.
ACCA accountants
We are rather proud of the fact that we are an ACCA-member firm. It means we provide the highest standards of professional competence and conduct.
Modern accountants
We love using Xero and QuickBooks to make it easy for your fast-growing business to manage your finances efficiently. Let's set up your business for success!
Amazing service
Customer service is at the heart of everything we do, and our guaranteed levels of service are our way of 'putting our money where our mouth is,' so to speak.
Fixed pricing
We don't haggle or negotiate when we raise an invoice. Our price is agreed with you before we start working together — nothing more, nothing less. We play fair!
Switching accountancy practices doesn't have to give you sleepless nights!
Say goodbye to the accountant you only hear from during
invoice time, and say hello to Bradleys — your own friendly, dedicated accountant.
What do people say about Bradleys?
Get inspired by our well-crafted selection of accountancy updates, company news and business growth tips.
Hands-on accountancy guides, tax checklists, and business reports to help make your business a success.